STAFF
Here's the people who make The Maureen McCormick Official Fan Club website and The Maureen McCormick Official Fan Club E-zine possible!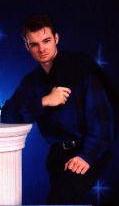 Lennon was born on October 26th in Riverside, California. In the late 80's he was a student for Barbizon Modeling school. After he left Barbizon he went to go work for several modeling agencies in southern California. In 1992 he moved to Little Rock Arkansas to get in touch with cousins and family.

Lennon is a current full-time college student. He is studying to be an Internet Specialist. Once he has finished he plans to go back for a bachelors degree in theater art.
Lennon has recently returned to modeling and his portfolio can be seen by going to his website at www.lennonparker.com
Tamara "Tammy" Pogachar
MMFC Vice President
Email: tammy@maureenmccormick.org

Tammy was born on October 15th in Ljubljana, Slovenia. Tammy first saw the Brady Bunch series ate age 8-9. It was on German television. At the time, Slovenia was still in former Yugoslavia and there weren't a lot of interesting American shows, films or series on the national television.

Tammy liked all the Brady's but her favorite character was Marcia. The big family sounded very "cool" to her since she was the only child. Tammy is honored to be the club's vice president of The Official Online Maureen McCormick Fan Club and she plans to do her best to keep all of Maureen's fans happy and updated with all the most current news and updates and etc.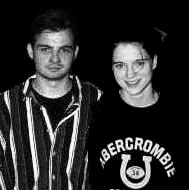 Lauren was born on January 5th in Los Angeles, California. Lauren's hobbies are hanging out with friends, shopping and FASHION! Laurens newest project is learning and studying web design.
Lauren plans to attend college soon and would like to be a model as well. Lauren is honored to be a part of the MMFC team and plans to bring lots of ideas to the club.
Jane Tomash
MMFC Graphic Artists
Email: jane@maureenmccormick.org

Jane was born on September 4th in Siberia, Russia. She is best described as friendly, caring, organized, honest, fun, critical, etc. Jane's favorite season is fall and her favorite outdoor activities are swimming, gymnastics and baseball. Jane is currently attending School of Visual Arts in New York.
MMFC Assistant Webmaster
Brian Hungate
MMFC Assistant Webmaster/Editor
Email: brian@maureenmccormick.org
MMFC Cartoonist
Charles is the club's artist. See his toons in the next newsletter.
MMFC Staff Writers
Want to post an article? A message or news etc. to other Maureen fans? Contact one of the staff writers below.
MMFC Brady Bunch Informant
Have a Brady Bunch question? Need to know who had the pigtails? Contact the club's Brady Bunch informant below for your answer. See Wendy's Brady Bunch website by going to www.bradyworld.com.
MMFC Brady Hour Informant
Have a Brady Hour question? Need to know who was the Fake Jan? Contact the club's Brady Hour informant below for your answer. See Geri's website by going to www.bradyhour.com/geri.html
Geri Reischl was "Jan Brady" on this program.