Maureen McCormick's Biography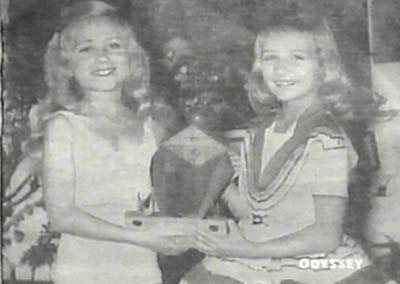 Maureen Denise McCormick was born on August 5, 1956 to Richard and Irene McCormick. Maureen has three older brothers, Michael, Kevin and Dennis. Maureen's acting career started at age seven when a grandmotherly next-door neighbor who loved Maureen as a little girl and invited her to her home frequently, came across an article in the newspaper, telling about the Baby Miss San Fernando contest, and told Maureen's parents that Maureen should enter the Baby Miss San Fernando contest, knowing that she had been a photographer's model since about 18 month of age and seemed to love "hamming it up" and performing. Soon after winning the contest, Maureen had won the lead role in Ray Stark's play "Wind It Up and It Breaks", which was performed at the La Jolla Playhouse.
At age seven her first role was in a play, and within a year, Maureen was a popular choice for TV commercials and sitcoms. In addition to ads for "Barbie" and "Kool Aid." Next, Maureen won a continuing role on the "Bewitched" TV series and worked for famed director Elia Kazan in her feature film debut, "The Arrangement." Then after she did "My Three Sons" and "Camp Runamuck." She also did voice-over recordings for a dozen Mattel talking dolls. Shortly after all this work Maureen then answered "the call," along with hundreds of other child actors, to read for a role in the upcoming "Brady Bunch" TV series. Producer Sherwood Schwartz was suitably impressed and offered her the role of Marcia Brady, which she accepted.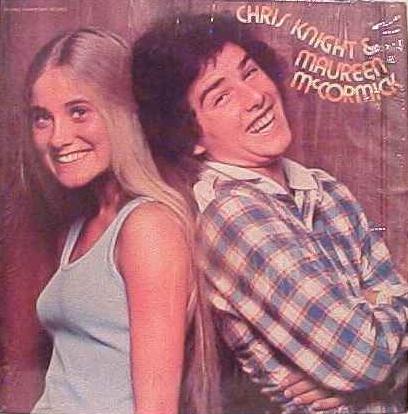 Maureen was one of America's top teen role-models, admired by millions. When the Brady Kids became a singing group on the side, producers noticed Maureen's special talent for singing and encouraged her to record a number of solo tracks, some of which turned up later on the LP "Chris Knight and Maureen McCormick." After touring and recording several albums with the original Brady Bunch cast, Maureen started her solo singing career at the age of 16! Her first solo release, the single Little Bird was off to a promising start by climbing up the charts on the west coast. After performing the song on American Bandstand, the show's host, Dick Clark, encouraged the young star to pursue a full time musical career.
Years later Maureen would revive her interest in singing and recorded a popular country pop CD "When You Get a Little Lonely" with many leading Nashville musicians. And following that Maureen starred as country sensation Barbara Mandrell in the hit TV-Movie "Get To The Heart: The Barbara Mandrell Story."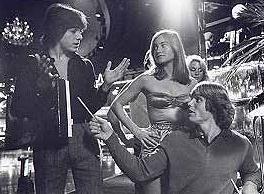 Maureen has appeared in many feature films such as Skatetown USA, Return To Horror High and Texas Lightning which she wrote "Typical Day" for the movie. Maureen has also appeared in many TV guest spots. She was cast as a regular on "Teen Angel", she has made appearances on "Herman's Head," "Moesha" and "The Single Guy." Maureen continues to pursue all aspects of her career. Including television, movies. theatre, commercials, and also voice work in cartoon shows. Maureen is married to Michael Cummings and together they have a young daughter named Natalie.
Biography written by Lennon Parker.
Source of Information: McCormick family, Brady Mania, The Brady Bunch Book, TV Treasures presents The Brady Bunch.
Back To The Front Page